Chocolates
Annette's Lakeland Kitchen
Annetteís delicious handmade chocolate cups are filled with flavoured ganache. Each wedding favour box can fit one or two chocolates, which you can mix and match. Chocolates are nestled in shredded tissue paper in the favour boxes.
Annette comes from a family with a love of confectionary, and a love of food generally. She always pays attention to detail and all the chocolate products she creates reflect that aspect of her personality.
But as with all things, the proof is in the eating.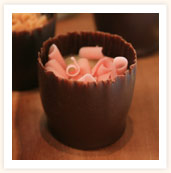 Marc de Champagne
Large cup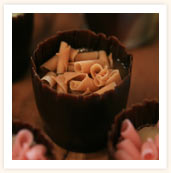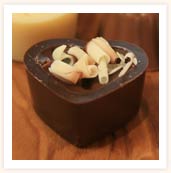 Plain Chocolate Ganache
Small cup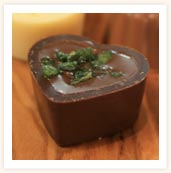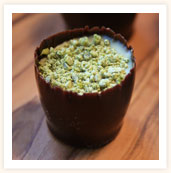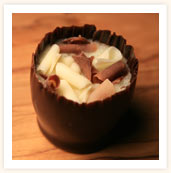 Cherries in Kirsch or Cointreau
Large cup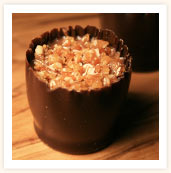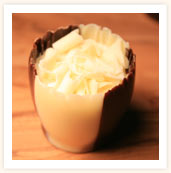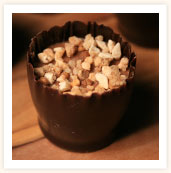 Hazelnut Praline
Large cup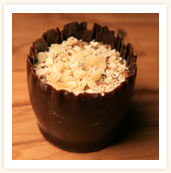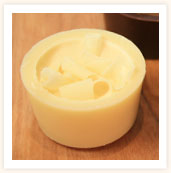 White Chocolate
Small cup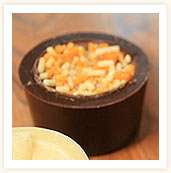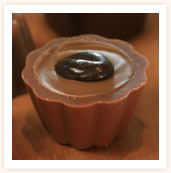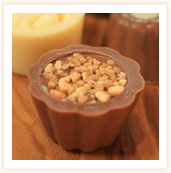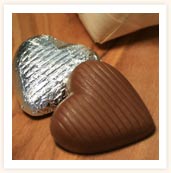 Solid Chocolate Hearts in Foil
3 per box